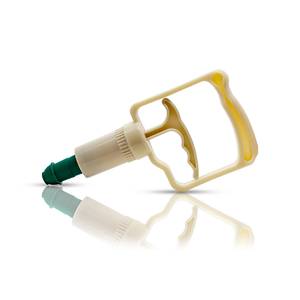 Wholesale Vacuum Cupping Suction Pumps (Large)
Regular price £17.50 Sale
Description:
Simple to Use: Ideal for household use as well as clinical use. The cups can be placed on various positions across the body with the pump producing a vacuum in order to enhance blood circulation and reduce inflammation.
Easy to Clean: After each use, the pumps can be wiped down using antibacterial wipes. For a more thorough clean, the parts of the pump can be easily disassembled to get into all the nooks and crannies.
Safe to Use: Our premium quality Cupping Therapy pumps are produced using BPA free hard plastic and rubber and have undergone a number of quality assurance tests to ensure the utmost safety of our clients. It has been designed in order for it to be able to easily administer pumps in a range of angles.
Lightweight, break-resistant and anti-aging plastic: Crafted from high-quality plastic that is long-lasting and break-resistant.
Colour: Available with a white body and a green tip.